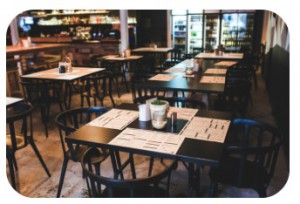 While retailers have seen sales drop in the years since the Great Recession, restaurants have largely enjoyed a boom time. American eateries benefitted from a shift in consumer spending habits away from products and towards "experiences" like meals and travel. And as demand increased, so did the supply of restaurants. Chipotle, for instance, has added 57 stores so far this year on top of the 240 locations it opened in 2016.
The burrito chain's aggressive expansion is even more astounding given that it spent much of last year entangled in a controversy about contaminated food. Despite Chipotle's declining reputation, though, the overall growth of the restaurant industry encouraged the company to keep expanding. Since 2011 visits to American restaurants have risen by about 1 percent each year. As a result, many restaurant chains followed Chipotle's lead and began adding locations all across the country.
However, it seems the glory days for U.S. restaurants might be coming to an end. Not only have overall restaurant visits started to decline, but also same-store sales plummeted by 3.6 percent in the first quarter of this year. Meanwhile, chains like Subway and McDonald's each closed hundreds of locations in 2016. Experts and insiders have blamed the industry's recent troubles on oversupply. "The structural headwind is there are a lot of seats out there," said Eugene Lee, CEO of Olive Garden parent company Darden Restaurants. Along with an abundance of locations, analysts also point to poor service and decreasing grocery store costs for the restaurant industry's decline. Still, only time will tell if these short term drop-offs turn into long term problems.
Questions:
How has oversupply hurt the restaurant industry?
Do you think restaurant chains like Chipotle will continue to expand?
Source: Sarah Halzack, "The Restaurant Industry Overindulged — and Now It's Paying the Price," The Washington Post, April 28, 2017.