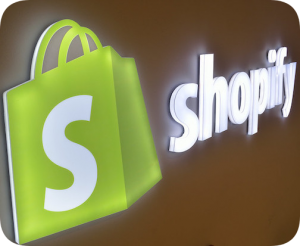 After millions of Americans either lost work or saw their incomes drop during the pandemic, many started side businesses as a way to make up for lost revenue. In fact, last year new business applications increased by 24 percent compared to 2019, reaching their highest level on record. The retail sector comprised 54 percent of new businesses as many people used platforms like Shopify to sell products online. Founded in 2006, Shopify provides entrepreneurs with e-commerce tools that can handle payments, shipping, marketing campaigns, and engagement with customers. 
The surge in entrepreneurial activity brought on by the pandemic sent Shopify's profits skyrocketing by 72 percent during the first nine months of 2020. Since then, its share price has nearly tripled and its market capitalization has climbed to about $177 billion, which is on the same level as the petrochemical giant Chevron. Shopify provides services to more than 1 million clients, many of whom are first-time entrepreneurs like Eric Girouard of the outdoor-wear brand Brunt. After watching his wife earn as much as $40,000 annually selling homemade hats through the site, Girouard founded Brunt in 2016 expecting to spend as much as $100,000 building the e-commerce side of the business. 
Instead, creating a virtual storefront for his brand cost less than $25,000 through Shopify. "It made me realize the world had changed," said Girouard. Some analysts claim that startups like Brunt could help drive a broader economic recovery, although they stress that many small businesses continue to face problems because of the pandemic. By the end of 2020, 30 percent fewer small businesses were open in the U.S. than at the start of the year, an enormous slump that Shopify hopes to reverse with this new wave of startups. "[Startups'] contribution to job creation, productivity and innovation is very important," said economist John Haltiwanger.
Questions:
Why are some Americans starting small businesses through e-commerce platforms like Shopify?
Do you think Shopify should be valued at the same market capitalization as an oil and gas giant like Chevron? Why or why not?
Source: Vipal Monga, "Shopify's Secret Weapon Is Thousands of New Business Owners," The Wall Street Journal, February 16, 2021. Photo by Open Grid Scheduler.