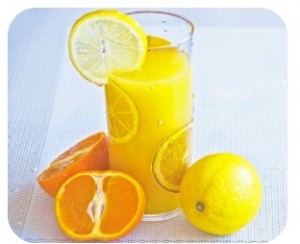 Last year, the startup Juicero surprised many in the tech world by becoming one of the industry's most talked about gadget companies. Venture capitalists invested more than $120 million in the enterprise based on the promise of its $400 Internet-enabled juicing machine. Working sort of like a Keurig coffee maker, the device uses single-serving packets of chopped fruits and vegetables to make cold-pressed juice. Just insert a packet, press a button, and out comes a refreshing beverage without any fuss.
As a Bloomberg article recently revealed, though, people don't need to spend hundreds of dollars to enjoy a glass of Juicero. With just a pair of hands and one of the company's specialized packets, people can simply squeeze the juice out of the bag even faster than the machine. Two Juicero investors discovered this flaw when they received the final version of the product. Along with criticizing the device's bulkiness, one of the backers said that his venture capital firm wouldn't have met with Juicero if they knew the machine worked this way from the outset.
Of course, the company see things differently. While Juicero executives admit that squeezing the bags by hand can produce juice, they claim this process is messy and unappealing to most consumers. They also point to the device's Internet connectivity that allows it to detect if a juice bag is expired or contains recalled ingredients. Still, the company likely has a long way to go before it can convince consumers to pay big money for a machine that doesn't work as well as their own two hands. Juicero already lowered the price of its device from $700 to $400 earlier this year. If the company continues to be a laughing stock, the cost of its seemingly high-tech juicer could continue to fall. In the meantime, Juicero is offering full refunds to anyone who is unsatisfied with the product.
Questions:
How can the publicity generated by this incident both hurt and help Juicero?
What can Juicero's story tell us about the risks of investing?
Source: Ellen Huet and Olivia Zaleski, "Silicon Valley's $400 Juicer May Be Feeling the Squeeze," Bloomberg, April 19, 2017.