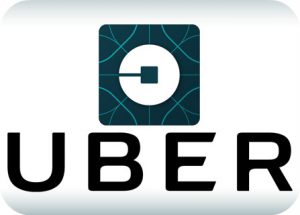 On Friday we looked at how Uber drivers around the world went on strike in the lead up to the company's highly anticipated initial public offering (IPO). In the years before it debuted on the New York Stock Exchange, Uber was once valued at more than $120 billion by private investors. But just a few days into its IPO, however, the company is now worth about half that amount. On its first day of trading, Uber shares opened at $3 below its IPO price and fell an additional 7.6 percent by the closing bell. The stock then plummeted a further 10 percent on Monday, resulting in billions of dollars in losses for Uber's investors.
While this dramatic drop surprised some analysts, other experts have been skeptical about Uber's potential for a long time. Not only has the company never been profitable, it loses about $2 billion every year. "The bottom line: A whopping 81% of the $29.55 billion in equity that Uber has raised is underwater," said financial journalist Felix Salmon. "Investors who bought Uber shares 3 years ago have lost 15% of their money, before fees. The opportunity cost is even greater: Investors in the S&P 500 have seen their money grow by 50% over the same period." What's more, Uber doesn't have any plans in the short term to become profitable. Since the beginning the company has subsidized most of its rides with investor cash, meaning that it can only offer customers low prices because it takes a loss on nearly every sale.
Then again, Uber has long claimed that it plans to expand out of this business model and into other areas of transportation. Along with its food delivery service Uber Eats, the company has also invested heavily in self-driving technology. In fact, Uber executives say that the company's ambitious plans to disrupt the transportation industry will be worth as much as $12 trillion. Still, many experts remain unsure about Uber's long-term prospects, especially as it continues to burn through investor cash. "The unvarnished truth is that these declines represent a fundamental disconnect between public and private valuations," said data analyst Nicholas Colas.
Questions:
Do you think Uber's weak IPO will discourage new investors from buying stock in the company?
Do you think investors should stick with Uber in the hopes that the company will become profitable in the long term? Why or why not?
Sources: Richard Waters and Shannon Bond, "Uber Faces a Long Road to Profitability — If It Gets There at All," Los Angeles Times, May 13, 2019; Eric Lutz, "Uber's Colossal I.P.O. Flop May Be the Worst Ever on Wall Street," Vanity Fair, May 13, 2019. Photo by Sandeepnewstyle.