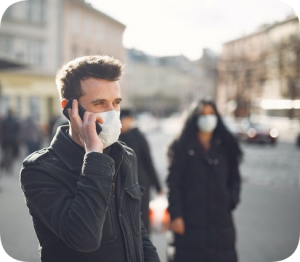 After months on lockdown, states across the country have relaxed stay-at-home orders and allowed businesses to gradually resume operations. This slight return to normalcy caused the stock market to rally over the last few weeks to levels approaching its January 2020 highs. But even though many Americans are desperate to return to something resembling normal life, coronavirus remains a dangerous threat to public health. In fact, cases of infection have been steadily rising as states and businesses reopen.
As a result, the Dow Jones and S&P 500 indexes are once again dropping due to the high degree of uncertainty surrounding the country's control of the virus. "All the hopes of investors looking for a better economy to improve the bottom lines of companies shut down in the recession have been dashed," said financial economist Chris Rupkey. "Forget about the fears of the virus coming back in the fall. The number of new cases and hospitalizations in states like Arizona, Texas and Florida says the threat is happening right now." According to the World Health Organization, the U.S. may need to reimpose lockdowns if the number of cases continues to rise out of control.
Some companies have already had to limit operations due to increased outbreaks. Apple, for instance, has reopened many of its U.S. stores in recent weeks. Then yesterday the tech giant announced that it was closing 11 locations in Arizona, Florida, South Carolina, and North Carolina as cases of Covid-19 spread in those states. In the weeks to come, many other businesses besides Apple could come to a halt if the situation continues to worsen. According to experts, recovery from this crisis will not be simple and will not likely happen soon. "We are definitely not out of the woods," said Gita Gopinath, director of research at the International Monetary Fund. "This is a crisis like no other and will have a recovery like no other."
Questions:
Why are stock indexes like the Dow Jones and S&P 500 once again falling after weeks of recovery?
Do you think businesses should receive more relief from the federal government due to the coronavirus crisis? Why or why not?
Source: Matt Phillips and Anupreeta Das, "Coronavirus Surge Raises Alarm as States Report New Highs," The New York Times, June 24, 2020.