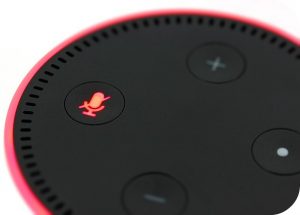 A few years ago, many tech industry analysts predicted that the Amazon Echo would soon dominate the growing smart speaker market. After all, the voice-activated device accounted for more than 75 percent of market share as the company moved "tens of millions" of Echo products in 2017 alone. Consumers were also becoming more familiar with Alexa, the virtual assistant designed to answer questions and perform simple tasks like turning the lights on and off. Given these factors plus Amazon's ever expanding reach in the retail sector, many thought that the Alexa-powered Echo's supremacy was a foregone conclusion.
Unfortunately for Amazon, though, its early start couldn't stop plenty of competitors from jumping into the market to challenge the e-commerce giant. Two years after the Echo launched came Google Home, a smart speaker powered by the same virtual assistant used on millions of the company's Android phones. Google paired this built-in familiarity with a massive marketing campaign that included partnerships with major retailers eager to strike against Amazon. "Retailers are more open to the idea of arranging Google's smart speakers, because Google isn't seen as such a direct competitor," said research analyst Vincent Thielke. As a result, Google's share of the global smart speaker market has risen to 28 percent over the last year. Amazon, meanwhile, has seen its market share fall from 76 percent to 41 percent.
To make matters worse for Amazon, Google might not even be its most significant rival in the long run. That distinction could end up going to one of the Chinese tech giants who are currently carving up the country's smart speaker market for themselves. Over the last year, companies like Alibaba and Baidu have churned out all sorts of smart speakers that often sell for a fraction of the price of an Echo or Home. And these products aren't just cheap imitations: they include smart speakers that look like lamps, ceiling lights, and even colorful stacks of blocks. These items could become a major source of competition for American tech companies as they fight for a slice of the global smart speaker market, which could top out at $23 billion by 2023.
Questions:
Why are retailers more willing to feature the Google Home in their stores rather than the Amazon Echo?
What do you think Amazon can do to regain its share of the smart speaker market?
Source: Will Oremus, "Alexa Is Losing Her Edge," Slate, August 23, 2018.