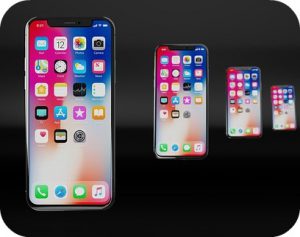 Apple started the new year on the wrong foot following a surprise announcement that last quarter's iPhone sales will likely fall short of projections. While the company had originally planned to bring in between $89 billion and $93 billion, CEO Tim Cook said last week that overall revenue would likely tally at just $85 billion. "Lower than anticipated iPhone revenue, primarily in Greater China, accounts for all of our revenue shortfall," Cook wrote in a letter to investors. As a result, Apple's stock price plummeted 10 percent in one day, wiping out more than $75 billion in market value.
This news seemed to confirm the fears of analysts who question the tech giant's ability to reach consumers in China. Although the country accounts for nearly 20 percent of Apple sales, Chinese smartphone makers like Huawei and Xiaomi are far more popular with the public. Along with boasting lower prices, the quality of the gadgets produced by Chinese tech companies now rivals those made by Silicon Valley firms. "Why would people pay such a high price for an iPhone," said tech analyst Kiranjeet Kaur, "if, from a hardware perspective, there isn't much of an upgrade from Huawei?"
What's more, Apple could soon face slowing sales in the U.S. now that many consumers aren't as eager to update to the latest iPhone model. To demonstrate this trend, New York Times business columnist Kevin Roose asked his mother in Ohio why she hadn't upgraded from her three-year-old iPhone 6S. "The phone I have does just about everything I need," she replied. "Why pay $800 for a new one just to be up to date? Until I drop it and break it, I'll probably keep it." If more consumers start sharing this attitude, Apple's stock price could tumble even further.
Questions:
Why is the Chinese market so important to Apple and its investors?
Do you think most American consumers care about keeping up-to-date with the latest smartphone models? Why or why not?
Sources: Allison Prang, "Apple's Stock Drops on Revenue Warning," The Wall Street Journal, January 3, 2019; Kevin Roose, "Apple's Biggest Problem? My Mom," The New York Times, January 5, 2019; Raymond Zhong, "In Price and Value, Chinese Phone Makers Outpace Apple in Much of the World," The New York Times, January 4, 2019.