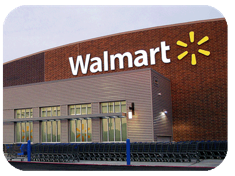 Walmart became the largest retail chain in the U.S. by offering customers the same low prices every day. As it expanded globally, however, the company found out that not every culture responds to this pricing strategy. For instance, Walmart has had a hard time winning over Brazilian consumers despite opening 550 stores in nearly 200 cities. That's because most people in the large South American nation are happy to hunt for the best deals at a variety of stores rather than choose one convenient location.
The shopping habits of Ivanira de Pontes Duarte, a Brazillian maid, tell a typical story. A small shop along her commute to work has the best deals on olive oil, and on Wednesdays the supermarket chain Extra has a big sale on cleaning supplies. Meanwhile, Duarte's produce comes from a local street fair, where prices are cheap and the merchants are neighbors. In spite of her frequent store hopping, she still hasn't shopped at Walmart.  "I've seen their ads on TV, and their prices don't seem that much better than everyone else's," Duarte said. "It's a question of savings. Most Brazilians don't make very much and we need to save where we can."
Although the company says food sales are steady, Walmart's two-decade presence in Brazil has yielded little reward. Other retailers, like Carrefour and Casino of France, set up shop in the country even earlier and caught on quickly to Brazil's preference for deals. Walmart hasn't budged, however, and remains committed to keeping prices low without the aid of showy sales. Experts claim that this strategy assumes that consumers will do all their shopping at Walmart once they enter a store and see the value they can get for their entire basket. "They care more about [promotions] and less about Walmart's one-stop shopping convenience," Harvard Business School professor Thales Teixeira said.
Questions:
What seems to be the lesson that Walmart and other retailers need to remember?
Will Walmart have to change its strategy to succeed in Brazil?
Source: Renee Dudley, Christiana Sciaudone, and Jessica Brice, "Why Wal-Mart Hasn't Conquered Brazil," Bloomberg BusinessWeek, May 8, 2014. Photo by Walmart.