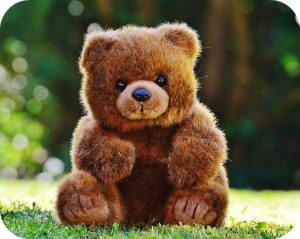 Since its 1997 founding, the Build-a-Bear Workshop has made more than 160 million teddy bears for kids who play a key part in their assembly. The process starts when a child picks an un-stuffed animal from a bin before heading to the stuffing machine to transform their creation into a friend they'll treasure forever. But customers don't stop there: they can also purchase a variety of costumes and accessories for their bears. By the time the Build-a-Bear experience is over, parents can leave the store with a stuffed animal that cost more than $100.
So given how expensive these bears can get, it's no surprise the company received a huge response when it recently announced a "pay-your-age" promotion. The idea was that parents would pay a price equivalent to their child's age, meaning a 5-year-old could walk home with a $5 Build-a-Bear. If that sounds like too good of a deal to pass up, thousands upon thousands of other people agree with you. In fact, Build-a-Bear stores throughout the U.S. and U.K. became absolutely flooded with customers looking to take advantage of the promotion. This led to "mile-long" lines where parents and children waited as long as six hours to get inside. Eventually the company cancelled the deal and cut off the lines, in some cases just hours after the promotion began.
As one would expect, parents were not particularly happy to hear about the sale's abrupt end. Many took to social media to vent their anger and swap horror stories about their time in line. Their experiences soon went viral as news outlets across the globe reported on Build-a-Bear's blunder. The company has tried to make amends by offering a $15 voucher to anyone who was turned away from the promotion. Still, it's possible that Build-a-Bear has permanently damaged its reputation as a one-of-a-kind of toy workshop. "People want value, but they will also pay for better service," said Jo Causon of the Institute of Customer Service. "This was a good idea, poorly executed."
Questions:
What could Build-a-Bear have done differently to avoid long lines and unhappy customers during its pay-your-age promotion?
Do you think this promotional fiasco will permanently damage Build-a-Bear's reputation? Why or why not?
Sources: Sonja Haller, "Build-a-Bear Shuts Down Single-Day 'Pay Your Age' Sale: It Was So Successful, It Failed," USA Today, July 12, 2018; Kevin Peachey, "How Build-A-Bear Fell into Its Own Trap," BBC, July 13, 2018.