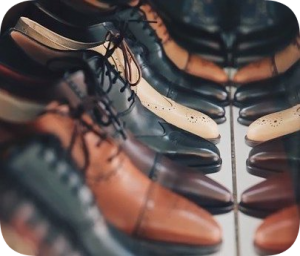 After the invasion of Ukraine last month, thousands of companies around the world either ceased operations in Russia or started divesting from the aggressor nation. This corporate response to the invasion followed a string of sanctions by governments around the world who intended to deal an economic blow to Russia. But cutting financial ties with the country has also led to some unexpected ripple effects on small businesses as well as multinational companies who must adjust to this complicated situation. 
For instance, the Italian shoe company Sergio Amaranti relies on Russian customers for half of its sales. Once exports halted to the country, though, the firm had to choose whether to stop making shoes that Russian retailers would not be able to stock anytime soon. Ultimately, Sergio Amaranti decided to go through with production since they already had the leather on hand, leaving them with 600 pairs of unsold shoes. Meanwhile, a brewery in Germany said that along with losing its Russian market, prices for hops and other grains have also skyrocketed as a result of the war. 
This loss of sales combined with a sudden increase in costs is also starting to hurt big businesses as well. Manufacturers across Europe have been forced to slow or halt production due to logistical issues and rising prices for key materials. Other firms have been more directly impacted by the war, such as the Swiss company Vetropack which just months ago made its line of glass storage containers at a factory outside of Kyiv. "The longer the war lasts, the higher the economic costs will be and the greater the likelihood we end up in more adverse scenarios," said European Central Bank chief Christine Lagarde. Governments across the continent plan to offer unprecedented subsidies and financial relief to companies who are struggling with blowback from the current conflict.
Questions:
How have economic sanctions against Russia affected both small and large European companies?
Do you think European governments should provide relief for struggling companies? Why or why not?
Source: Liz Alderman, "'Russia Is Half of Our Business.' Or It Was," The New York Times, April 5, 2022.