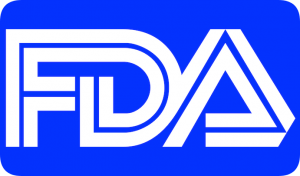 Earlier this year, we looked at how the nationwide shortage of baby formula was poised to continue for months after Abbott Nutrition shut down a Michigan plant in February. An inspector from the Food & Drug Administration (FDA) discovered a leaking roof in the facility, pools of water on the floor, and cracks in production equipment used to produce the brand Similac. FDA commissioner Dr. Robert Califf described the conditions as "egregiously unsanitary" while acknowledging that the federal agency should have acted quicker to address the problems at Abbott. 
Now after months of repairs and restoration, the plant in Michigan has resumed production once again, although it will take six weeks for the next batch of Similac to hit store shelves. "Making infant formula is a responsibility we take very seriously, and parents can feel confident in the quality and safety of Similac and other Abbott formulas," said Abbott CEO Robert Ford. "We are committed to re-earning the trust parents and health care providers have placed in us for decades." Since the shutdown of the Michigan facility, Abbott has increased production at other plants in the U.S. and another in Ireland.
In fact, during the worst parts of the shortage many families purchased formula from Europe, which is technically illegal to sell in the U.S. due to differences in safety regulations. While American formula is not much different from the kinds sold on the continent, the FDA requires companies to list the scientific names of ingredients while European brands use common terms like vitamin D and B12. Meanwhile, high-end American formula brands like Bobbie and ByHeart saw sales skyrocket as desperate parents turned to expensive alternatives during the shortage. The FDA said that it is considering allowing imports of European formula to offset future crises, but the increased competition could be bad news for established firms like Abbott as well as startups like Bobbie and Byheart.
Questions:
What caused the shortage of infant formula this year?
Do you think the FDA should allow imports of European baby formula into the U.S.? Why or why not?
Sources: McKenna Oxenden, "Abbott to Restart Production of Similac Baby Formula," The New York Times, August 27, 2022; Reeves Wiedeman, "Milk Money," New York Magazine, August 30, 2022.