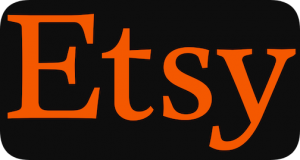 The e-commerce site Etsy was founded in 2005 as a place where crafty, independent creators could sell their wares online to consumers. In 2015 the company went public and greatly expanded its product offerings to include items from larger brands. The following years saw Etsy struggle with its brand identity as it cycled through different leadership and organizational structures. Then came 2020 and the coronavirus pandemic, which has caused countless businesses to struggle or outright close in the last few months.
That hasn't been the case for Etsy, though, thanks to the massive influx of creators who have flooded the site with homemade goods during the pandemic. Many of these entrepreneurial crafters began making masks that had suddenly become in high demand in March. "It was like waking up and discovering that it was Cyber Monday, except that everyone in the world wanted just one product and that one product was in extremely limited supply," said Etsy CEO Josh Silverman. One mask maker said she has sold more than 400 masks since April, providing her with essential revenue after she lost her job. 
More than 54 million masks have been sold on the site in total, leading to a massive rally in Etsy's stock price. In fact, the company is currently the best-performing stock on the S&P index thanks to its $600 million mask sale haul. Etsy also credits a lot of this success to its streamlined website which is considered to be a vast improvement on the old system. "What [Etsy's] been able to use Covid for is to bring either new customers to the platform or old customers back to a better experience," said analyst Jason Helfstein.
Questions:
Why has Etsy's stock price increased significantly during the pandemic?
Do you think Etsy will be able to maintain its momentum after the pandemic? Why or why not?
Source: Matt Phillips and Gillian Friedman, "Etsy Was a Twee Culture Punchline. Now It's a Wall Street Darling," The New York Times, December 8, 2020.