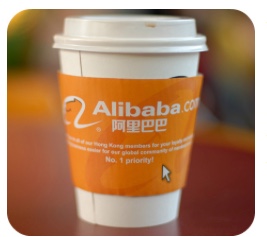 As we've covered a couple of times already, this has been a difficult year for many American retailers. While brick-and-mortar stores struggle to compete with e-commerce outlets, online retailers as well must grapple with the ever-increasing might of Amazon. These seismic shifts in power have led many to wonder what the future of the industry might look like. Amazon has recently been experimenting with cashierless stores, but observers say the company still has a lot of work to do before its concept is ready to launch.
That's not the case with some Chinese retailers, however. The online giant Alibaba already has 13 cashier-free grocery stores open in three cities. Everything in these outlets can be purchased with the company's mobile payment app–no cash or credit cards accepted. Along with allowing customers to do their grocery shopping with ease, Alibaba's app also simplifies their next trip to the store. "So now the store knows your preferences and can give you a personalized selection of products on your mobile app no matter where you are," said Alibaba executive vice chairman Joe Tsai. "It knows you and can predict your needs."
Of course, the system goes both ways: Alibaba collects the data and then uses it to improve their understanding of customers' buying habits. Still, this is unlikely to be a dealbreaker for most Chinese consumers. Paying with mobile phones has become commonplace, with government data showing that 67 percent of the nation's 731 million Internet users completed a mobile transaction in 2016. Many businesses have been quick to adopt the method since credit cards never really took off in China. In fact, the country's lack of a previously established retail industry has made it easier for companies to innovate and create new brands. In the U.S., meanwhile, once legendary companies like Sears and JC Penney got stuck in old ways and failed to adapt with the times. Chinese retailers aren't making that mistake, though, as companies like Alibaba combine aspects of online and traditional retail to develop the industry's future.
Questions:
What can American companies learn from the innovations of Chinese retailers?
How has China's lack of an established retail industry helped new companies grow and innovate?
Source: Li Yuan, "Why You Should Look to China for the Future of Retail," The Wall Street Journal," July 13, 2017. Photo by Charles Chan.