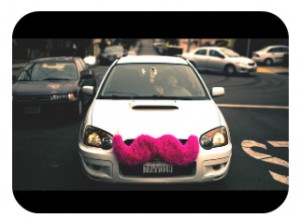 Self-driving vehicle technology has improved so much in recent years that the concept is no longer a futuristic fantasy. As automated driving becomes more refined, companies have begun to move out of the research phase and on to developing commercial strategies. Waymo, for instance, became a company in December 2016 after eight years of autonomous vehicle research by its parent Google. During that time, Waymo says that its vehicles logged more than 3 million miles driving in the real world.
Now the company is forming partnerships with other businesses in order to bring self-driving cars into the mainstream. Along with reaching out to automakers like Chrysler and Ford, Waymo recently struck a high-profile deal with the ride-sharing startup Lyft. Representatives say that both companies will work together through pilot programs and development projects to further improve the abilities of automated vehicles. "Waymo holds today's best self-driving technology, and collaborating with them will accelerate our shared vision of improving lives with the world's best transportation," said a Lyft spokeswoman.
The partnership between Waymo and Lyft shows just how important collaboration has become in the autonomous car market. With dozens of organizations competing for a piece of this potentially multi-billion dollar industry, many companies have formed alliances in an effort to gain an edge on their rivals. For example, last year Lyft's main competitor Uber acquired a self-driving trucking startup called Otto for more than $680 million. The company might come to regret that deal, however, since Waymo recently sued Otto over allegedly stolen trade secrets. Still, only time will tell which of these ventures will win the race to establish self-driving vehicles on American roads.
Questions:
Why is it important for self-driving car companies to form partnerships and collaborate with other companies?
Do you think self-driving vehicles will be street legal in some states within the next five years?

Source: Mike Isaac, "Lyft and Waymo Reach Deal to Collaborate on Self-Driving Cars," The New York Times, May 14, 2017. Picture by Alfredo Mendez.