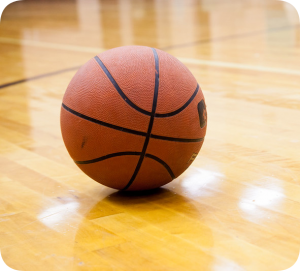 Due to concerns about the spread of coronavirus, representatives from athletic leagues across the globe have announced that they will temporarily halt play. On Wednesday, the National Basketball Association was the first to suspend competition after a player on the Utah Jazz tested positively for COVID-19. The next day, the National Hockey League similarly put games on hold while Major League Soccer delayed the start of its upcoming season as well. Shortly after these announcements, Major League Baseball canceled the rest of spring training and pushed the league's opening day back by at least two weeks. The NCAA also announced the cancellation of all winter and spring championships, including the multi-billion dollar March Madness basketball tournament. 
"This decision is based on the evolving COVID-19 public health threat, our ability to ensure the events do not contribute to spread of the pandemic, and the impracticality of hosting such events at any time during this academic year given ongoing decisions by other entities," said the NCAA in a statement. Global sports competitions are taking similar precautions, with both Spain and England's soccer leagues suspending play for the foreseeable future. Men's professional tennis will also take a six-week hiatus, affecting tournaments like the Miami Open, the US Men's Clay Court Championship, and the Barcelona Open. "This is not a decision that was taken lightly and it represents a great loss for our tournaments, players, and fans worldwide," said Andrea Gaudenzi, chairman of the Association of Tennis Professionals. 
Although the Olympics are still scheduled for this summer in Japan, organizers will be closely watching how global athletic associations continue to respond to the coronavirus crisis. With so much uncertainty surrounding this unprecedented situation, there's no telling what the long-term consequences will be for the world's sports leagues. Along with creating massive scheduling conflicts and logistical problems, competitions around the globe also stand to lose out on millions of dollars in revenue. 
Questions:
Besides athletes and fans, who else is affected by the temporary shutdown of the world's major sports leagues? 
Do you think the temporary suspension of the world's major sports leagues will have an effect on their popularity in the long term? Why or why not?
Source: Salvador Hernandez, "Basically All Major Sports Are Shutting Down Temporarily Because Of The Coronavirus Pandemic," BuzzFeed News, March 12, 2020. Photo by Franchise Opportunities.