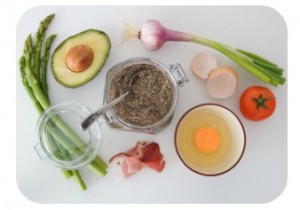 For those who don't want to take a trip to the grocery store or dine out, meal-kit startups like Blue Apron and HelloFresh bring dinner right to your doorstep. These companies place all the ingredients you need into a box along with detailed instructions about how to prepare your meal. And thanks to incessant advertising through new media platforms like podcasts, meal-kit startups have seen interest from consumers increase year after year. In fact, Blue Apron has been so successful that it recently filed its intention to go public on the stock market.
Still, the future might not be so bright for the many meal-kit startups that have launched in the last few years. First of all, the wide field of competition has caused these companies to offer frequent discounts. Instead of attracting steady customers, however, many people simply hop from provider to provider to take advantage of any new deals. So while 70 percent of consumers who try a meal-kit continue to purchase them, they have so many options to choose from that they usually don't stick with just one company.
Then there's the massive marketing costs that come with building this base of buyers. Blue Apron alone spends a staggering $94 per customer attempting to sign people up for its service. And although interest in meal-kits continues to climb, Blue Apron has actually seen its customer-growth rate slow over the last year. As a result, the company lost $52 million in the first quarter of 2017 and has already spent $61 million on marketing this year. Experts wonder how sustainable this model will be as time goes by and Blue Apron starts to run out of its venture capital cash.
Questions:
Why does Blue Apron spend so much money on marketing? What could happen if the company cuts back on its marketing costs?
Do you think meal-kit companies like Blue Apron will still be around in five years?
Source: Ruth Reader, "Is Blue Apron Even Going to Exist in Five Years?" Fast Company, June 6, 2017.