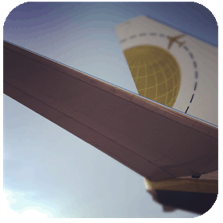 For many years, the famous phrase "location, location, location" served as one of the most unfailing maxims in the business lexicon. But as the digital age has broken down borders and streamlined commerce, the importance of physical locations has diminished. In fact, some intrepid entrepreneurs have given up permanent addresses entirely in order to cut down costs and increase mobility.
The types of business best suited for going off the physical grid are tech companies, service providers, media firms and even accountants. For instance, Margis Murgatroyd and her husband have jetsetted across the globe since 2012 while earning a six-figure income from their Internet marketing company. Although the pair gets the opportunity to visit many exotic locales, unfortunately their independent lifestyle requires them to work long hours. "You have to learn to develop self-motivation and consistent scheduling habits," says Jimmy Hayes, an expat entrepreneur who operates a travel-gear line in Vietnam. "Otherwise it's too easy to get distracted by the fun outside your door."
These business nomads utilize every tool at their disposal to stay connected with the world around them. One mobile entrepreneur, Meg McAllister, ensures she stays in touch by renting mailboxes and using a service to transcribe her voicemail and faxes into email as she travels throughout North America. "Indie consultants worry that they'll seem small-time to a client if they don't have all the trappings a larger company does," McAllister says. "I prefer to present it as a plus to clients. The more overhead I have, the higher my fees need to be to cover them. At the end of the day, my clients don't care where I get the job done, just that I get the job done." While some roving entrepreneurs crisscross international borders, others concentrate on a single country. As a matter of fact, a particularly plucky married couple travels the U.S. in their Winnebago as one works as a valuation consultant and the other operates a pet website.
Questions:
What key business principle do "mobile" entrepreneurs need to remember?
Can we expect to see increased numbers of "mobile" entrepreneurs?
Source: Elaine Glusac, "Operating a Business Without a Permanent Address," Entrepreneur, January 31, 2014. Photo by Will Folsom.