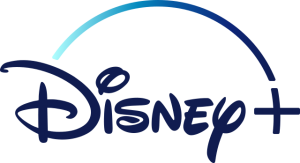 Last week, Apple launched its streaming video platform Apple TV Plus for $5 per month. It will soon be joined by Disney Plus on November 12th followed by HBO Max in May 2020. While all of these services will be looking to dethrone Netflix as the king of streaming, there's no telling which company in this crowded field will ultimately be successful. According to experts, the first years of operation will be crucial for streaming platforms as they try to attract loyal audiences. "Next year is a race to aggregate consumers," said Kevin Westcott of the consulting firm Deloitte."The first war is getting them to sign up for a service. The second war is retaining them."
As a result, new streaming platforms are offering a variety of discounts and promotions in an effort to bring in as many viewers as possible. For example, Verizon customers with unlimited wireless plans will receive a free year of Disney Plus. The AT&T-owned HBO Max will be free for current HBO subscribers and will also be included in the telecom company's high-end wireless bundles. Some of these services are also launching at a lower rate than Netflix, which charges $13 per month for its most popular plan. For a dollar less than that, consumers can subscribe to Apple TV Plus and Disney Plus.
At the same time, analysts claim that streaming prices won't stay this low forever. Instead, these platforms will gradually raise prices over the years like Netflix did. Of course, the streaming giant saw its stock plummet this summer when it announced that climbing prices had hurt its customer growth. Other services like Sling TV and YouTube TV have either stopped offering discounts or increased prices, leading to a decrease in new signups for both companies. The same could happen to new streaming platforms unless they can quickly assemble their own dedicated audiences. That's why all of these companies are spending tons of money to acquire popular shows like The Office and Friends: they need to bring in big names in order to win over and keep customers. "The weapon of choice for retention is exclusive programming," said industry consult Peter Csathy.
Questions:
Why is it vital for new streaming services to attract loyal audiences in their first years of operation?
What are the advantages and disadvantages of the discounts and promotions offered by new streaming platforms? 
Source: Mae Anderson, "Freebies Are the Key Hook in New 'Streaming Wars'," Associated Press, October 30, 2019.