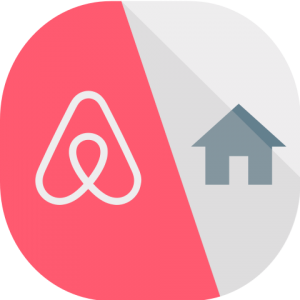 Airbnb has grown into a multi-billion dollar company by providing people with an online platform where they can temporarily rent out their house or apartment to guests. Although this app has changed how millions of people travel, it's also generated a lot of controversy since launching more than a decade ago. In some popular travel destinations, landlords have displaced longtime residents in order to make room for as many Airbnbs as possible. As a result, cities like London and Barcelona have passed legislation restricting the reach of the home-sharing app. 
Critics also claim Airbnb's lax rules and hands-off approach has allowed phony reviews, misleading listings, and outright scams to thrive on the app. Besides inconveniencing customers, this lack of oversight can put people in real danger. For instance, last week an Airbnb host in Orinda, California, rented out their four-bedroom home to a group of guests for one night on Halloween. Although the hosts explicitly said that parties were not allowed, soon more than 100 people flooded into the house for what had been advertised on social media as an "Airbnb mansion party." A fight broke out which then led to gunfire, leaving five people dead and several others injured. 
As news of this tragedy spread across the country, Airbnb faced an overwhelming outcry to change its rental policies. The company responded by first placing a ban on all "party houses." Then yesterday Airbnb announced that it would verify its 7 million listings to ensure that each one lived up to the company's standards of safety and quality. "We're going to make sure that we can stand behind every single listing, every single host to make sure that every single listing is accurate," said Airbnb CEO Brian Chesky. "The information's accurate, the photos are what you say they are, the addresses are accurate, they meet minimum standards, they meet basic safety protocol and the host is who they say they are." While verifying so many listings will not be easy for Airbnb to accomplish, doing so will be necessary in order for the company to reestablish trust with the public. 
Questions:
How is Airbnb trying to reestablish trust with its customer base? 
Do you think Airbnb will be able to conduct a thorough review of each of its 7 million listings? Why or why not?
Sources: Aliya Chaudhry, "Airbnb Bans 'Party Houses' Following Orinda Shooting," The Verge, November 4, 2019; Hannah Sampson, "Airbnb CEO Pledges to Verify All 7 Million Listings in Sweeping Review of Site," The Washington Post, November 6, 2019. Photo by Gengns.