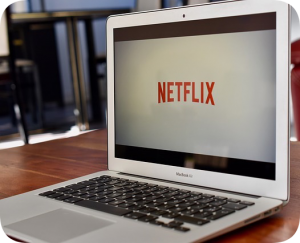 Earlier this year, Netflix raised its monthly rates by 13 to 18 percent across its various subscription plans. According to experts, the streaming video platform increased prices in order to ease investors' fears that it was taking on too much debt. Unfortunately for Netflix's stakeholders, however, the company recently announced that this decision contributed to a drop in U.S. subscribers for the first time since its launch 12 years ago.
During the second quarter of 2019, Netflix lost 126,000 customers. Along with the price increases, the company says that a lack of new blockbuster shows during this time also contributed to the drop. In fact, Netflix representatives estimate that the company will add more than 7 million subscribers in this quarter when the new season of Stranger Things premieres. The streaming service also added 2.7 million customers globally, although this falls far short of its projections of 5 million subscribers. 
Netflix's stock plummeted by more than 10 percent as a result of all this bad news, wiping out more than $17 billion in market value. To make matters worse, the company recently announced that two of its most popular shows will soon leave for other platforms. Starting in 2020, The Office will be available on NBCUniversal's streaming service while Friends shifts to HBO Max. The latter was so important to Netflix that the company paid $100 million to keep it on the platform through 2019. Now that Friends will no longer hang out on Netflix, though, the company will rely even more on breakout hits like Stranger Things to draw in new subscribers. 
Questions:
How did raising prices affect Netflix's business? 
Do you think hit shows like Stranger Things will make up for Netflix's loss of The Office and Friends? Why or why not?
Source: Edmund Lee, "Netflix Loses U.S. Subscribers as Price Increases Take a Toll," The New York Times, July 17, 2019.