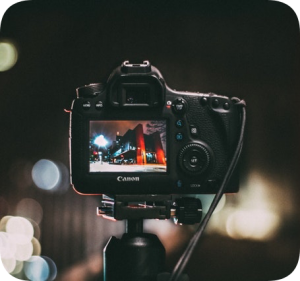 According to a press release from Amazon, this year's Prime Day was the "largest shopping event in Amazon history." Although the company didn't release sales figures for the two-day bonanza, it claims to have sold more than 175 million items across 18 countries. Along with selling more Amazon devices than ever before, the e-commerce giant said this year's Prime Day earned more than the past Black Friday and Cyber Monday combined. 
During the course of all this widespread discounting, however, someone at Amazon apparently made a major error when it came to the website's photography equipment. The mistake first came to light when a user on the coupon site Slickdeals shared a Prime Day offer for a high-end Sony camera and lens. While this set of gear usually sold for more than $500, Amazon had it listed at just $94.48. Commenters on Slickdeals noted that it's common for third-party sellers to offer too-good-to-be-true deals on name-brand items. But that wasn't the case this time: the cut-rate camera was being sold directly through Amazon. 
This discovery sent photographers on a search for similar steals. They soon found that Amazon priced all sorts of expensive camera equipment at $94.48. From $3,000 telescopes to $13,000 lenses, users snatched up all sorts of deals even though most assumed that Amazon would cancel the orders. But in some cases people immediately received confirmation that their orders had been boxed and shipped. In fact, one lucky Slickdeals member claims that Amazon actually delivered the five $13,000 lenses they ordered. "That's $65,000 worth of lenses! Can't believe Amazon actually delivered," wrote the customer. The company will likely cancel transactions on any items that are out-of-stock or backordered, but at least some fortunate photographers had a Prime Day to remember.
Questions:
What can Amazon do in the future to avoid pricing errors?
Do you think shopping events like Prime Day and Black Friday will continue to be popular with consumers?
Sources: Lauren Thomas, "Amazon Says This Year's Prime Day Surpassed Black Friday and Cyber Monday Combined," CNBC, July 17, 2019; Andrew Liszewski, "Amazon Prime Day Glitch Let People Buy $13,000 Camera Gear for $94," Gizmodo, July 18, 2019.