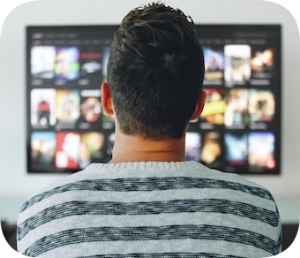 This week Netflix announced that it spent $500 million to acquire the streaming rights to Seinfeld, which broadcast its last episode way back in 1998. While it may seem strange to spend so much money on a decades-old show, Netflix is far from the only streaming service to splash cash on a classic sitcom. Along with paying $425 million for Friends, HBO Max also acquired the streaming rights to The Big Bang Theory for $1 billion. Meanwhile, NBC-Universal paid $500 million so it could stream The Office on its new platform called Peacock.
So why are these old shows commanding such enormous streaming fees? Unfortunately, nobody really knows. "It's the biggest problem people aren't talking about: We have no actual information about what creates or reduces churn," said streaming media expert Dan Rayburn. "So we have no way of knowing how much a show is really worth." In the past, broadcasters used a rough formula to determine how much a show could earn in syndication. By closely studying the ratings for a show's first-run as well as repeats, media companies got a good idea of how much ad revenue it could earn over time. So while TBS shocked the industry 20 years ago when it paid $200 million to syndicate Seinfeld, the company based that decision on clear earnings projections and solid data.
With no ad revenue to provide guidance, however, it's unclear how streaming services are valuing old shows. Although sitcoms like Seinfeld and The Office undoubtedly contribute to a platform's prestige and possibly draw in new users, it's almost impossible to measure these factors reliably. What's more, just because a show thrived in syndication doesn't guarantee that it will gain a large streaming audience, especially with young people who have no connections to older sitcoms. In the end, these gigantic price tags could simply be the result of the highly intense and increasingly competitive streaming video market. "I think Warner and Comcast are just moving a thousand miles an hour, buying whatever they can no matter the cost just so they can go to consumers with brand names,"  said Rayburn.
Questions:
Why is it difficult to place an exact value on the streaming rights of TV shows?
Do you think it's worth it for streaming platforms to pay hundreds of millions of dollars for the rights to classic sitcoms? Why or why not?
Source: Steven Zeitchik, "'Seinfeld' for $500 Million? 'The Big Bang Theory' for $1 Billion? The Streaming Arms Race Has a Big Problem," The Washington Post, September 19, 2019.