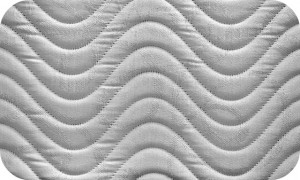 Ever since e-commerce started rising in prominence, the value of the retail showroom has diminished significantly. After all, consumers no longer need to visit a store to see what types of products are available for purchase. Not only does a quick search on Amazon accomplish this goal within seconds, but the site also provides helpful resources such as customer reviews and recommendations. Nevertheless, the online retail model doesn't work the same way for all products. Consumers on the whole still visit showrooms when they're looking to buy big expensive items like cars or mattresses.
Thanks to a new wave of startups, however, online retailers are beginning to break through these barriers of size and expense. While many consumers remain reluctant to purchase a car without driving it, online mattress sellers like Casper and Leesa Sleep are winning over thousands with a streamlined approach. Customers simply select the size they want, pay for it, and then wait for the mattress to arrive at their doorstep compressed into a single box. Most showrooms contain a variety of mattresses that can greatly fluctuate in price depending on what sales are happening at the moment. Customers then learn all these intricate details from assertive salespeople on the hunt for a commission.
Today's online mattress sellers cut out this rigmarole by using simplified inventory and fixed prices. But that doesn't necessarily mean these brands provide customers with the best deal possible. For instance, a king from Casper costs $950, not exactly a bargain for a foam mattress. In fact, customers could likely get a better deal if they were simply willing to do some haggling at a showroom. For Casper's customers, though, the company's appeal lies in its convenience rather than its value. There's also little risk in trying out a compressed mattress: Casper offers free shipping, 100-day guarantees and free returns on all of their products. While it remains to be seen if these upstarts can take on the $14 billion U.S. mattress industry, Casper's $100 million in sales during its first year of operation suggests that they're certainly on the right track.
Questions:
Which is more important to you when making a purchase: cost or convenience? 
What other products besides mattresses could Casper's business model work for?
Source: Sarah Nassauer, "Bed-in-a-Box Startups Challenge Traditional Mattress Makers," The Wall Street Journal, March 7, 2016. Photo by Dean Hochman.