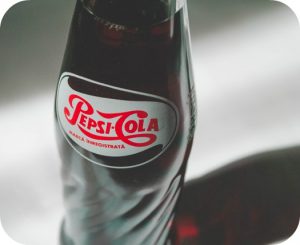 A few weeks ago, PepsiCo announced the annual results of what turned out to be a very profitable year. The beverage and snack giant saw revenues increase 1.8 percent to a whopping $64.4 billion, resulting in a profit of $12.6 billion. On top of this 158 percent increase in annual profit, Pepsi also predicted organic growth at a rate of 4 percent for the coming fiscal year.
But while the company had plenty of good news in store for investors, the same can't exactly be said for its workers. As Pepsi made its record earnings public, it also announced a plan to spend $2.5 billion through 2023 on a restructuring strategy that would streamline many aspects of the business. Unfortunately for employees, however, 70 percent of that money has been set aside to pay severance and other costs to laid off staffers. In fact, Pepsi has already began to let employees go at its offices in Plano, Texas, as well as the company headquarters in Purchase, New York.
Before these layoffs began, CEO Ramon Laguarta said that Pepsi was "relentlessly automating and merging the best of our optimized business models with the best new thinking and technologies." He went on to say that any upcoming layoffs would "drive down cost and that enables us to plow the savings back into the business." Although that might be good for Pepsi's bottom line, it's certainly not reassuring for workers who are preparing to receive a pink slip. What's more, the company also plans to shut down an undisclosed number of production facilities as it transitions to automation. Actions like these could become increasingly common throughout the business world as other companies turn to robotic labor as well.
Questions:
Why is Pepsi preparing to lay off employees even though it just had one of the most profitable years in its history?
Do you think automation will largely have a negative or positive impact on American workers?
Sources: Kate Taylor, "Pepsico Is Laying Off Corporate Employees as the Company Commits to Millions of Dollars in Severance Pay, Restructuring, and 'Relentlessly Automating,'" Business Insider, February 20, 2019; Brian Merchant, "PepsiCo Is 'Relentlessly Automating' Its Workforce and It's Even More Dystopian Than It Sounds," Gizmodo, February 22, 2019.