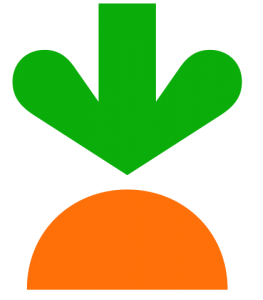 For years, going public on the New York Stock Exchange or Nasdaq was the culmination of a longtime dream for many companies. After all, initial public offerings (IPOs) gave stakeholders a good chance to get rich quick while also bringing in new capital to expand their businesses even further. Unfortunately, this has not been the case for the last 18 months as rising inflation and growing economic uncertainty has created a poor environment for IPOs. In recent weeks, though, several highly anticipated debuts created confidence among investors that the heyday of IPOs could be returning. 
Along with the debuts of semiconductor maker Arm Holdings and the marketing automation firm Klaviyo, investors were especially hopeful that Instacart's IPO would signal a change for the better. Things started out well on Tuesday as the grocery delivery app debuted on the Nasdaq at $30 per share and hit a peak of over $42 before finishing the day around $33. But these good times did not last long, with Instacart's stock now trading just below its starting price. Klaviyo and Arm also enjoyed big gains in their IPOs' early hours until both started to steadily decrease below their debuts. As a result, many investors are once again feeling uneasy about the risks that come with going public.
According to experts, the recent IPO optimism may have stemmed from financial firms that have been desperate to make some big deals. "Investment bankers that help to take companies public are pushing the strong debut of Arm and Instacart … saying this is a great time to go public," said Robert Pavlik, a senior portfolio manager at Dakota Wealth. "[Wall] Street is telling them, hey, this is not the greatest environment." Other companies that plan to make their debuts in the coming months include the German footwear maker Birkenstock and a Vietnamese internet company called VNG Corp. As interest rates and inflation both remain high, however, only time will tell if these firms will experience promising but ultimately underwhelming debuts like Instacart.
Questions:
What are the potential advantages and disadvantages of taking a company public through an IPO?
Why do you think investors were initially optimistic about Instacart's IPO? How did it then go on to disappoint?
Sources: Caroline Valetkevitch, "Klaviyo, Arm, Instacart Wobble, Raising Doubts Over IPO Revival," Reuters, September 20, 2023; Dee-Ann Durbin, "Instacart's IPO Surges as the Grocery Delivery Company Goes From the Supermarket to the Stock Market," Associated Press, September 19, 2023.