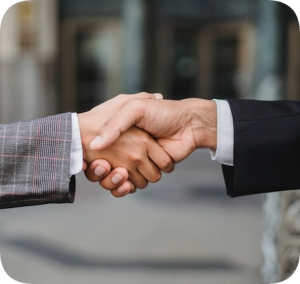 For 146 days, members of the Writers Guild of America (WGA) have picketed in front of Hollywood movie and television studios, demanding increased financial security and more control over their work. Talks mostly broke down as the months stretched on, until last week when the two parties met over five straight days and brokered a tentative deal. Although this agreement still needs to be written into a contract and ratified by the WGA's more than 11,000 members, industry observers appear confident that one of the longest strikes in Hollywood history could finally be at its end. 
While the full terms have not yet been released by the WGA, the union said the "exceptional" agreement included "meaningful gains and protections for writers in every sector of the membership." WGA leaders urged members to remain on strike until the deal is fully ratified but suspended picketing as the final aspects of the agreement are put into place. "I am so proud of the hard work and dedication, not only at the negotiating committee, but of all of the members of the WGA who showed incredible unity in fighting for a fair deal," said WGA member Gloria Calderón Kellett, who co-created the Netflix show "One Day at a Time."
According to analysts, film and TV writers benefited from some major blunders by management that kept momentum behind the union as the strike stretched on. One incident in particular galvanized membership after an anonymous executive claimed that studios would purposefully prolong the strike to impose financial hardship on struggling writers. This "Bond villain" statement angered union members and kept them motivated to stay on the picket lines. Now with a tentative agreement in place, only time will tell how studios and streamers will adjust to this new normal, with some experts fearing that orders for new shows and movies could decrease as costs potentially go up. Of course, Hollywood must also come to an agreement with members of SAG-AFTRA, the union representing striking actors who share many of the same concerns as their colleagues in the writers' room. 
Questions:
What factors helped the WGA agree to a favorable deal with Hollywood studios after months of striking? 
How do you think Hollywood will change as a result of the writer's strike? Will studios potentially make fewer movies and TV shows? Why or why not?
Sources: Brian Lowry, "The WGA Strike Might Be Ending, but Hollywood's Bigger Problems Aren't," CNN, September 25, 2023; Samantha Chery and Michael Cavna, "Hollywood Studios, WGA Reach Tentative Deal That Could End Writers Strike," The Washington Post, September 24, 2023; Katie Kilkenney, "Writers Guild Reaches Tentative Agreement With Studios and Streamers," The Hollywood Reporter, September 24, 2023.