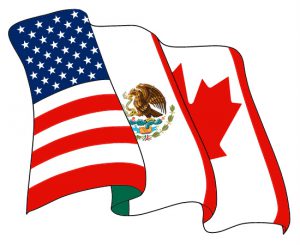 Last week representatives from the U.S., Mexico, and Canada reached an agreement to update NAFTA, the international trade deal that went into effect in 1994. Now known as the USMCA, this video looks at how the new deal could affect various industries throughout North America. Click here to watch it.
Questions:
Which industries will be most affected by the USMCA?
What is the purpose of international trade deals like NAFTA or the USMCA?
Photo by Nicoguaro.