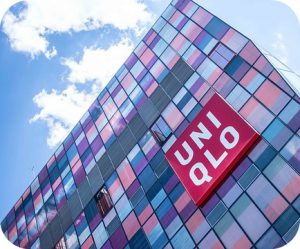 The Japanese clothing retailer Uniqlo has steadily grown into an international brand known for its inexpensive but stylish designs. As you might expect, maintaining this image requires the company to strike a delicate balance between creating interesting products and keeping costs low. That's why Uniqlo recently announced that robots have replaced 90 percent of the staff at one of its warehouses.
Along with drastically cutting costs, the company's newly automated warehouse will also be able to operate 24 hours a day. The robots in this location can take products out of trucks, read electronic tags, and sort where items need to go. These automated employees can even wrap products in cardboard and attach labels to them for shipping. As a result, the company says that only a small portion of work needs to be done by human staff.
This automated warehouse is just the first location of many planned by Uniqlo's parent Fast Retailing. In partnership with a Japanese logistics firm, the company will invest approximately $887 million to convert all of Uniqlo's warehouses into robot-driven operations. These changes will allow the retailer to ship products faster while also keeping storage costs low. As time goes by, more companies will likely follow Uniqlo's lead and adopt their own robotic systems. Although this is not particularly good news for workers, experts claim that automation could create plenty of jobs for humans as well.
Questions:
What are the advantages and disadvantages of depending on an automated workforce?
Why has Uniqlo partnered with a logistics company to help automate its warehouses rather than simply developing the technology in-house?
Source: Marc Bain, "Uniqlo Replaced 90% of Staff at Its Newly Automated Warehouse With Robots," Quartz, October 10, 2018.