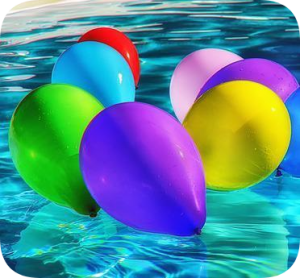 Most people who rent rooms or houses from Airbnb use their short term rentals as home-base for a vacation or business trip, nothing too exciting or out of the ordinary. Occasionally, though, the company must deal with customers who host unauthorized gatherings, potentially leading to noise complaints and safety issues. In fact, numerous incidents of violence have occurred at Airbnb parties that got out of control, leading the company to institute a new set of policies to prevent these illicit soirees from occurring. 
Airbnb takes a close look at a number of factors in order to identify "potentially high-risk reservations." Along with scrutinizing a user's history of positive reviews, the company also examines the length of the booking, the distance from the customer's home to the rental property, and whether or not the reservation has been made for a weekend. If a booking sets off any red flags, Airbnb can then review the request and either reject it entirely or downgrade the guest from a house to a smaller property. "As we get more reservations and bookings, we look at how things are trending, how our metrics are trending," said Airbnb's global head of product Naba Banerjee. "[W]e try to look at the rate of safety incidents, and we try to make sure that we are launching solutions that constantly try to work on that rate."
Airbnb has been testing its anti-party system in Australia since last year and claims that unauthorized gatherings dropped by 35 percent as a result. These new restrictions are designed to build off the company's "under-25" system, which prohibits guests under the age of 25 from booking large properties close to their homes until they earn at least three positive reviews. Airbnb has also banned so-called "party houses" since 2019, forbidding anyone from listing homes on the service for the sole purpose of hosting events. The company hopes these policies will discourage party-planning guests "while having less of a blunt impact on guests who are not trying to throw a party." 
Questions:
Why has Airbnb recently instituted a number of anti-party policies? 
Do you think Airbnb's anti-party policies could potentially prevent well-meaning guests from booking properties? Why or why not?
Source: Jessica Bursztynsky, "Airbnb Rolls Out New Anti-Party Tech to Prevent Unapproved Gatherings," Fast Company, August 16, 2022.