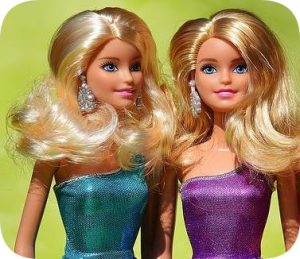 Since 1994, Rap Snacks has sold chips, popcorn, and even instant noodles featuring hip hop stars like Snoop Dogg, Migos, and Lil Baby on the packaging. The most recent addition to this lineup of talent is Nicki Minaj, who launched her "Barbie-Que Honey Truffle" potato chips earlier this summer. While Rap Snacks hoped this high-profile partnership would make a big splash on social media, the brand instead attracted the attention of an entirely different audience: the notoriously litigious toy company Mattel.
As the owner and manufacturer of the iconic Barbie doll, the company has long been a fierce protector of its intellectual property. And according to a lawsuit filed against Rap Snacks last week, Mattel feels that the food brand violated copyright by using the word "Barbie" without the toymaker's permission. The complaint claims that this unauthorized use could create confusion among consumers by falsely associating the Barbie brand with Rap Snacks. "The association is so evident that upon seeing the packaging, representatives for Defendant's celebrity partner queried whether Rap Snacks had obtained permission from Mattel," states the lawsuit. "Indeed, Rap Snacks never requested or received any such permission."
Although Minaj is not included as a defendant in the case, the frequent use of the word Barbie in her music and marketing could come under scrutiny if Mattel wins its suit against Rap Snacks. The toymaker was once well-known for going after anyone who dared to use the Barbie name, famously losing a lawsuit against the Danish band Aqua for its song "Barbie Girl." Mattel finally ended its aggressive legal strategy after a judge hit the company with a $138 million penalty following a nine-year courtroom battle against Bratz dolls. Still, legal experts predict that the company's latest lawsuit rests on more solid ground than past cases. "Mattel has historically been aggressive in enforcing its intellectual property rights in Barbie… but not always successfully," said professor Laura Heymann of William & Mary Law School. "This case is an interesting one, though, because its success may turn on how the court views the relevant consumer market."
Questions:
Why is Mattel suing Rap Snacks over the company's Barbie-Que Honey Truffle chips?
Do you think consumers could be led to believe that Rap Snacks' new chips are an official Barbie product? Why or why not? 
Sources: Blake Brittain, "Nicki Minaj 'Barbie-Que' Chip Maker Hit With Mattel Trademark Lawsuit," Reuters, August 12, 2022; Jenna Greene, "Don't Mess with Barbie," Reuters, August 17, 2022.