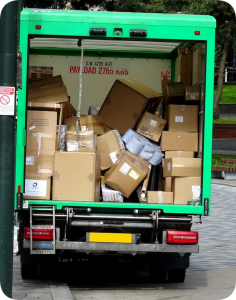 The holiday season is the most important time of the year by far for the nation's retailers, with many earning as much as 40 percent of their annual sales during that period. Fortunately for them, 2019's holiday sales increased by 3.4 percent compared to the previous year. Retailers are especially relieved since Thanksgiving arrived six days later than it did in 2018, which took away crucial time that companies could have used to drive sales. 
To make up for this time crunch, many retailers offered early bargains on their online stores. "Due to a later than usual Thanksgiving holiday, we saw retailers offering omnichannel sales earlier in the season, meeting consumers' demand for the best deals across all channels and devices," said Mastercard senior advisor Steve Sadove. As a result, e-commerce sales during the 2019 holiday season increased by 18.8 percent from last year and accounted for nearly 15 percent of all retail sales. 
The last time retailers faced a shortened holiday season was in 2013 when companies struggled to ship packages to customers on time. Since then, retailers have greatly expanded their supply chains and shipping channels in an effort to compete with Amazon's one-day deliveries. While this allows companies to move products quickly, it also takes a major toll on the environment that might not be sustainable for the future. 
Questions:
Why did retailers offer online sales earlier in the holiday season last year?
How have retailers changed since the last time they faced a shortened holiday season in 2013? 
Sources: "Record Online Sales Give US Holiday Shopping Season a Boost," Reuters, December 26, 2019.