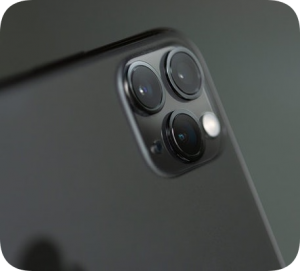 In August 2018, Apple made history by becoming the first publicly traded company to reach a $1 trillion valuation. Although it took the tech giant 42 years to reach this milestone, its value doubled to $2 trillion just two years later. Then to ring in 2022, Apple's share price climbed over $186 per share, which turned the iPhone maker into the world's first $3 trillion company. That's more than the combined worth of Walmart, Disney, Netflix, Nike, McDonald's, Exxon Mobil, Coca-Cola, Comcast, and about a half dozen more of the nation's biggest brands.
"When we started, we thought it would be a successful company that would go forever. But you don't really envision this," said Apple co-founder Steve Wozniak. "At the time, the amount of memory that would hold one song cost $1 million." While that might have been a lot of money to Apple in those days, now the company has enough cash on hand to purchase Starbucks, UPS, or Morgan Stanley outright. The iPhone is responsible for much of that stockpile, with 2021 sales of Apple's smartphone skyrocketing by 40 percent to $192 billion. "They've created the greatest cash machine in history," said New York University finance professor Aswath Damodaran.
Apple's record-breaking valuation means that it now accounts for 7 percent of the value of the S&P 500 and 3.3 percent of all global stock markets. Along with booming sales of devices like iPhones and iPads, experts credit Apple's ascent with frequent stock buybacks that have enriched its shareholders and steadily increased its share price. Some analysts have criticized the company for focusing on buybacks while paying workers low wages to assemble its products and frequently raising prices. "Apple could have gone and used that money to do all sorts of things. Instead, they're using it to boost their stock price," said economist William Lazonick.
Questions:
How did Apple grow into a $3 trillion company in recent years?
Do you think Apple should continue to focus on stock buybacks for its shareholders or invest more money back into the company? 
Source: Jack Nicas, "Apple Becomes First Company to Hit $3 Trillion Market Value," The New York Times, January 3, 2022.