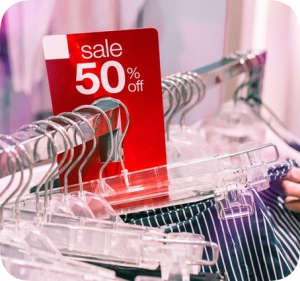 In holiday seasons past, retailers would commonly slash prices by 50 to 90 percent on Black Friday in an effort to entice shoppers into stores. But that was not the case in 2021 as companies reduced prices by "10, maybe 20 percent" according to Zarah Reeves, who usually waits until the Thanksgiving shopping weekend to buy her clothes, appliances, and home goods. "The deals are just horrible [this year]," said Reeves. "I'm looking at these discounts, thinking: That's it? Never mind."
Industry analysts have largely confirmed the suspicions of price-conscious consumers, noting that brands like Express, Ulta Beauty, and Dick's Sporting Goods have all decreased their promotional efforts in size and frequency. Bath & Body Works, long known for its "buy one get one" deals and clearance events, is both reducing the number of discounts on offer while also raising prices on popular items like candles and space heaters. Experts say that world-changing events like the pandemic and the subsequent supply chain crisis have made it more difficult for retailers to secure inventory even as demand increases. 
This has given companies "an opportunity to raise prices," said luxury goods industry consultant Milton Pedraza. "Brands haven't had a window like this in a long time, so they're cutting back on any sort of promotion, discount or reward." Rather than offering big discounts on a variety of items, retailers are now doling out deals carefully in ways that are often targeted toward individual consumers and their past purchases. As a result, the days of the Black Friday door-buster sale might be gone for good. "Consumers have gotten used to deeper and deeper discounts but as we've emerged from the pandemic, you're just not seeing those discounts anymore," said economist Nela Richardson. "Demand is so high that they're just not necessary." 
Questions:
Why are retailers offering fewer promotions in 2021 than in past holiday seasons?
Do you think consumer demand will remain high in the future if companies do not offer deals or promotional discounts? Why or why not?
Source: Abha Bhattarai, "'The Deals Are Just Horrible': Shoppers Say a Lack of Holiday Discounts Has Dampened Spending," The Washington Post, December 13, 2021.