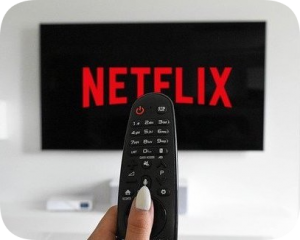 The September premiere of the latest season of American Crime Story generated tons of press for the Emmy-winning FX show, but unfortunately the network could not transform that media attention into viewership. Despite being one of the most acclaimed dramas in recent years, American Crime Story ranks 15th in the ratings and generates next to no chatter on social media. Of course, that's likely because this television show only airs on TV: due to a previous agreement with Netflix, American Crime Story will not be available to stream for another 10 months. 
In 2016, FX and Netflix worked out a deal that kept the show exclusive to the network for about a year before it appeared on the streaming platform. Back then the two companies were on more equal ground as Netflix boasted a user base of about 80 million while FX was available in 92 million households. Matters have certainly changed in the intervening years, though: Netflix now has a whopping 213 million subscribers while FX's possible audience has dwindled to 76 million households. While some customers had already "cut the cord" with their cable provider before 2020, the pandemic marked a dramatic consumer shift away from expensive cable packages and towards individual streaming subscriptions. 
As a result, these days cable television shows need to be available on streaming platforms in order to develop an audience. For instance, HBO has scored some major hits with shows like Succession and Mare of Easttown that can be streamed on HBO Max or viewed every week on the network. Meanwhile, American Crime Story's average audience size has fallen from 3.9 million viewers a few years ago to just about half a million last week. The show will be available on Netflix in 2022 when experts expect it will finally find its audience. 
Questions:
Why are ratings for the most recent season of American Crime Story so low? 
How has the home entertainment market changed since FX and Netflix brokered the deal for American Crime Story in 2016? 
Source: John Koblin, "​​The TV Hit That Wasn't," The New York Times, November 1, 2021.