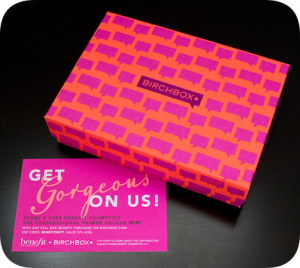 Birchbox launched in 2010 with a business model that was quite novel at the time: for a recurring fee, the company shipped small samples of beauty products to customers every month. The idea was to recreate the experience of shopping at a department store's makeup counter where customers try out a variety of items before deciding what to buy. Once the subscriptions started rolling in for Birchbox, so did venture capital investment, with the startup raising nearly $100 million in funding over the last decade. At its highest point, Birchbox was valued at nearly $500 million as its subscription model took off with customers.
These sky-high expectations did not last, though, and earlier this month a startup called FemTech Health purchased Birchbox for $45 million. While still a tidy sum, this price tag falls far short of the company's previous evaluations that saw it as a potential industry leader. In some ways, Birchbox was a victim of its own success after a wave of new subscription companies followed in its wake. Along with startups that offered boxes containing everything from snacks to socks, established beauty brands like Sephora and Ulta released their own subscription bundles that were nearly identical to Birchbox. As a result, the company's customer base seems to have maxed-out at around 300,000 subscribers under the current model. "It's a difficult model to keep up long-term," said retail analyst Lauren Bitar. "Customers would eventually feel inundated with new products."
Other successful subscription brands often generate income from additional sources to supplement their box businesses. For example, the quarterly exercise box FabFitFun offers magazines and digital content to its more than 2 million subscribers while the apparel box StitchFix makes a fortune on mining data from its 4.2 million subscribers. "Stitch Fix is effectively a data-science company that has managed to curate clothes that its customers really like," said Bitar. "They also meet the needs of people in the middle of the country who don't have access to some of these brands. The subscription model can work, but it can't be the core selling point." Birchbox's new owners plan to add personal care and wellness products in order to expand the brand beyond beauty, but only time will tell if this will be enough to keep customers subscribing. 
Questions:
How did increased competition affect Birchbox's once unique business model? 
Why have subscription companies like FabFitFun and StitchFix managed to succeed while Birchbox stalled?
Source: Elizabeth Segran, "After a Decade of Ups and Downs, Birchbox Is Sold. Here's What We Learned," Fast Company, November 3, 2021. Photo by Terri Oda.