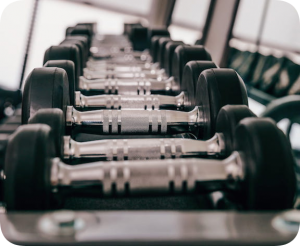 In 2013 the fitness startup ClassPass launched as a way to help gyms and workout studios fill open spaces in exercise classes. Through the ClassPass app, users can browse a list of available classes in their area and book times that fit within their schedule. They also don't need to sign up for a variety of different gym memberships since ClassPass now partners with more than 30,000 fitness centers in 28 countries. The company's growing global reach has attracted interest from many investors. In fact, ClassPass recently raised $285 million from a venture capital deal, pushing its total valuation above the $1 billion mark.
This makes ClassPass a "unicorn," a rare type of startup that grows into a $1 billion company. Few startups ever reach this lofty position, and it took a lot of effort for ClassPass to obtain unicorn status. Since launching, the company has altered its business model several times as it looked for the best way to serve its customers' needs. At first ClassPass offered an unlimited plan that quickly became unsustainable as it expanded. Then it developed a tiered model where users could pay a monthly fee for anywhere from three to 10 classes per month. Growth stalled at this time, however, leading ClassPass to introduce a credit-based system in 2018. This allows customers to purchase virtual currency that they can use to book classes on-demand with no required monthly limit. 
Since finally settling on its pay-as-you-go credit system, ClassPass has seen U.S. sales climb by 26 percent as the company also rapidly expanded across the globe. Although it took awhile for the company to find its ideal business model, CEO Fritz Lanman claims that the complicated journey was worth it. "Change can be good," said Lanman. "I'm not ashamed of the business model iterations we went through. It's unclear if we would have even gotten to this credit system had we not had business models that worked at a smaller scale." 
Questions:
Why did ClassPass change its business model over the years? 
How did changing its business model benefit ClassPass in the long run?
Sources: Sara Ashley O'Brien, "Fitness Startup ClassPass is Now a Unicorn," CNN, January 8, 2020; Jordan Crook, "ClassPass, Finally a Unicorn, Raises $285 Million in New Funding," TechCrunch, January 8, 2020.