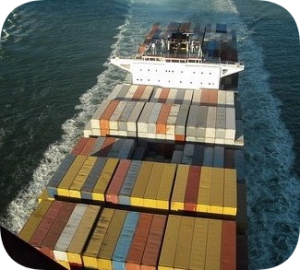 For months, supply chains across the globe have become highly disrupted due to a multitude of factors related to the pandemic. From closed factories and clogged ports to a shortage of shipping containers, supply chain snags are harming small businesses and could possibly affect the flow of goods during the Christmas season. And in the immediate term, shipping issues are contributing to rising inflation which then leads to price increases, something that has been felt by consumers across the country. 
In fact, data from the Federal Reserve shows that supply chain problems are causing prices to rise at their fastest rate in 30 years. The Personal Consumption Expenditures index has grown by 4.3 percent over the past year, leading to price increases for products like cars, washing machines, food, and nearly every other sector of consumer goods. "It is frustrating to acknowledge that getting people vaccinated and getting Delta under control, 18 months later, still remains the most important economic policy that we have," said Fed chairman Jerome Powell. "It is also frustrating to see the bottlenecks and supply chain problems not getting better — in fact, at the margin, apparently getting a little bit worse." 
Along with factory shutdowns in Asia that have slowed global trade, rising prices for commodities like oil and gas are also putting pressure on companies both large and small. Many firms assume that supply chain problems will persist for the foreseeable future, with the CEO of Bed, Bath, & Beyond saying in a recent earnings call that "We're not expecting supply chain pressures to ease." Analysts predict that a more open and normal economy could relieve the current strains on companies, but with the spread of the delta variant there's no telling when that time might come. 
Questions:
Why have global supply chain problems led to price increases on a wide range of consumer goods?
Do experts expect supply chain problems to ease any time soon? 
Sources: Jeanna Smialek and Eshe Nelson, "The World's Top Central Bankers See Supply Chain Problems Prolonging Inflation," The New York Times, September 29, 2021; Jeanna Smialek, "Prices Climb at Fastest Pace in 30 Years as Supply Chain Snarls Linger," The New York Times, October 1, 2021. Photo by Daniel Ramirez.