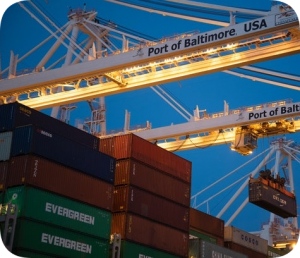 Over the course of the pandemic, problems with global supply chains have affected companies both large and small, leading some to reconsider their relationships with international manufacturers. Many other businesses are waiting for their products to arrive after weeks or even months of delays. For instance, the toy maker MGA Entertainment said its stock of Rainbow High dolls has been held up overseas due to a shortage of shipping containers. As a result, the company will likely not be able to meet customer demand for toys during Christmas.
"I'm afraid there is simply not enough time to get products on the shelf this year," said MGA CEO Isaac Larian. "The holidays are going to be very tough and, frankly, a lot of families are not going to be able to get the toys they want." Not only could products like toys be in short supply this year, but prices could also rise due to high seasonal demand. Shipping delays are likely to continue impacting all sorts of businesses during the holidays season as the spread of the delta variant worsens an already stressful situation. Not only has a major shipping terminal in China been shut down for two weeks after an outbreak, but one-third of Vietnam's textile and garment factories have also closed. 
"Covid has turned supply chains on their head," said logistics expert Neel Jones Shah. "We're seeing an astronomical rise in shipping rates, a dramatic lengthening of transit times and a logjam of cargo at every port. Shippers are scrambling to figure out how to get their goods to market in time for the Christmas selling season." The federal government plans to investigate the traffic jams at the nation's ports while also investing $17 billion in port infrastructure. Still, analysts are doubtful that these actions will be able to free up items in time for November and December.
Questions:
Why are companies like MGA Entertainment worried that they could be undersupplied during the Christmas season?
How could product shortages during the holiday shopping season potentially cause prices to rise?
Source: Abha Bhattarai, "How the Delta Variant Stole Christmas: Empty Shelves, Long Waits — And Yes, Higher Prices," The Washington Post, September 1, 2021.