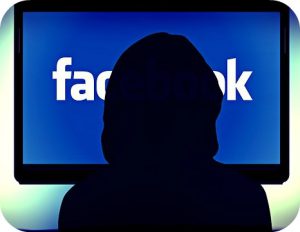 For Facebook's more than 2 billion users, the News Feed serves as a gateway to what's going on in their world. People can spend hours scrolling through the photos and videos that pop into their feeds from friends and media companies they follow. In fact, for years Facebook ensured that content posted by brands received prominent placement in the News Feeds of its users. At one point the company even developed a partnership program that allowed media firms to take a portion of ad profits by publishing content directly to Facebook.
Unfortunately, this lucrative policy and others like it completely changed the News Feed experience for millions of users. Rather than seeing posts made by family and friends, people's feeds became filled with viral videos and news stories from media brands. Some of these companies purposefully published false information and exploited Facebook's algorithms to make their work appear widely shared and credible. This situation turned into a scandal as political commentators began to measure how "fake news" had possibly affected the outcome of the 2016 presidential election. Eventually, users started complaining about how their News Feeds had transformed Facebook into a toxic, stress-inducing environment.
That's why last week CEO Mark Zuckerberg announced sweeping changes that he hopes will renew users' faith in Facebook. Instead of prioritizing content from media firms, the News Feed will now favor posts that a user's family and friends have interacted with. For instance, a thread featuring comments from many of your contacts will receive top priority, as would a heavily "liked" picture of a friend's dog. The idea is to encourage "meaningful interaction" that will hopefully enrich people's lives. "We want to make sure that our products are not just fun, but are good for people," said Zuckerberg. Although this new policy should make Facebook more bearable for users, it could be catastrophic for media companies that have come to depend heavily on the social network to generate traffic. Facebook itself stands to lose revenue as well, with Zuckerberg predicting that people will spend less time on the site once it stops boosting viral content from outside publishers.
Questions:
Do you think it's a good idea for Facebook to change to its News Feed? Why or why not?
Why could Facebook's changes to the News Feed be harmful to some media companies?
Source: Mike Isaac, "Facebook Overhauls News Feed to Focus on What Friends and Family Share," The New York Times, January 11, 2018.