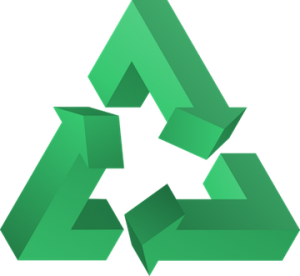 From metal water bottles to sustainable comforters, green-minded companies have created a wealth of options for today's eco-friendly consumers. But while many of these products are good for the environment, they're often too expensive to make a big impact on the marketplace. For instance, a startup named LARQ sells a stainless-steel water bottle with an ultraviolet light in the cap that purifies any water poured through it. Although this product is meant to serve as an alternative to $2 plastic bottles, its $95 price tag puts it out of the financial reach of most Americans.
The same thing could be said about FinalStraw, a reusable metal straw that sells for $24.50. With single-use straws facing bans in several cities as well as at companies like Starbucks, this product allows consumers to avoid using unnecessary plastic—for a price, of course. Along with the steep costs involved, some environmentalists have also criticized metal straw makers for participating in a form of corporate "greenwashing." After all, straws account for just 0.03 percent of the 8 million metric tons of plastic that flows into oceans every year. Despite their small contribution to overall pollution, these drinking utensils have lately taken center stage in a lot of environmental media coverage.
For FinalStraw founder Emma Rose Cohen, however, that means her product can serve as a conversation piece to inspire people to live more eco-friendly lives. "The straw is gateway plastic, so it's basically getting its foot in the door to speak to larger issues around plastic pollution, around waste consumption and ultimately, around source reduction, because that is the goal," said Cohen. As for the sticker shock associated with many sustainable products, experts claim that increases in demand over time will likely lead to lower prices. "Bringing down the prices of eco-friendly products will come from massively growing demand for eco-friendly products," said Joe Sanberg, co-founder of a firm that invests in sustainable companies. "The more we can make it easy for consumers to pick eco-friendly products, the more there will be a demand for those eco-friendly products and the more the prices for those products will fall."
Questions:
Why will the price of eco-friendly products likely start to fall as demand for them increases?
Do you think a company like FinalStraw can build awareness about plastic pollution by selling a metal straw for $24.50? Why or why not?
Source: Alexis Benveniste, "Average Americans Can't Afford to Buy Green," Bloomberg, March 7, 2019.