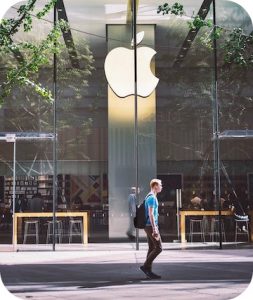 On Monday, Apple CEO Tim Cook stepped onto a big stage at the company's headquarters in Cupertino, California, to make some important announcements. Events like these are meant to remind Apple fans of the times when late founder Steve Jobs stepped on the same stage to reveal world-changing products like the iPhone and iPad. Unlike on those occasions, however, Cook didn't unveil any new or updated gadgets at Monday's event. Instead, celebrities like Steven Spielberg, Reese Witherspoon, and Oprah Winfrey joined him to announce the launch of Apple TV+, the company's new streaming video service.
The star-studded panel talked at length about some of the platform's upcoming shows and how it "is not just another streaming service." As Oprah put it: "They're in a billion pockets, folks. The whole world's got them in its hand, and that represents a major opportunity." Apple said the service will launch in the fall but did not mention how much it will cost. Along with its TV streaming platform, Apple announced a few other new services as well. Apple News+, for instance, gives subscribers access to more than 300 magazines and newspapers for $9.99 per month. The tech giant also introduced the Apple Card, a credit card backed by Goldman Sachs that can be fully integrated with the iPhone.
According to analysts, Apple is starting to focus on providing services as its smartphone sales decline. Although the iPhone accounted for two-thirds of its revenue last year, sales of the gadget have not grown since 2015 and even fell 15 percent in the last quarter of 2018. With many consumers choosing to hold onto their phones longer, the company needs to find a way to make up for that lost revenue. Apple executives hope services like Apple TV+ will be the answer. Of course, the company faces a tough task ahead as it goes against established competitors like Netflix and Amazon.
Questions:
Why is Apple starting to focus more on providing services rather than creating new gadgets?
Do you think the revenue earned from services like Apple TV+ could make up for Apple's declining iPhone sales? Why or why not?
Sources: Julia Carrie Wong, "Apple Unveils TV Subscription Service With Help From Oprah Winfrey," The Guardian, March 25, 2019; David Goldman, "Apple Just Made One of Its Boldest Bets Ever. It Will Have to Do a Lot More," CNN, March 26, 2019.