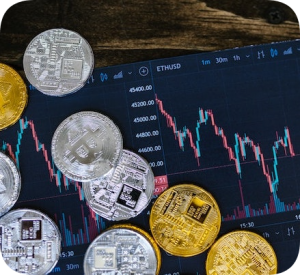 Few financial sectors are as volatile as cryptocurrency, with the price of bitcoin down by more than 60 percent since the start of the year. The coin's recent drop can be directly attributed to the downfall of FTX, a crypto exchange once valued at more than $32 billion. Founded by Samuel Bankman-Fried, FTX attracted the interest of top venture capital firms who invested hundreds of millions in the seemingly promising project. The company purchased mainstream legitimacy with their immense capital, buying the naming rights to the Miami Heat's stadium and partnering with celebrities for Super Bowl ads. Bankman-Fried stood at the center of this whole operation, with one Silicon Valley venture capital firm predicting that the FTX founder could become the world's first trillionaire.
That is highly unlikely to happen now, however, following reports that Bankman-Fried used customers' deposits to fund speculative investments at his hedge fund without their knowledge. News of this scandal caused FTX to experience a classic bank run as customers removed their holdings in droves and sent the crypto platform's value plummeting to zero. Investors have lost fortunes as a result: the venture capital firm that made that bold prediction about Bankman-Fried wrote down $213 million in losses. A teacher's pension fund in Canada also took a total loss on their investment along with many smaller investors who thought FTX was a dependable enterprise. Instead, "FTX created a worthless token out of thin air and used it to make its balance sheet appear more robust than it really was," said Cory Klippsten, CEO of Swan Bitcoin and longtime critic of Bankman-Fried. 
The fall of FTX has sent shockwaves through the crypto community, collapsing entire exchanges in its wake. Bitcoin and other currencies have been falling in value as investors pull out of the increasingly chaotic crypto market. The Securities and Exchange Commission is investigating Bankman-Fried and the operations of FTX and his hedge fund, with possiblecriminal charges to follow. Crypto critics are calling for legislators to impose regulations on the industry to prevent fiascos like this from happening again in the future. Still, crypto boosters claim that Bankman-Fried's shortcomings should not represent the space as a whole: "I care because it's retail investors who suffer the most, and because too many people still wrongly associate bitcoin with the scammy 'crypto' space," said Klippsten.
Questions:
Why did the crypto exchange FTX suddenly collapse?
Do you think cryptocurrencies like bitcoin should be subject to government regulation? Why or why not/
Source: Ken Sweet, "Sam Bankman-Fried's Downfall Sends Shockwaves Through Crypto," The Washington Post, November 14, 2022.