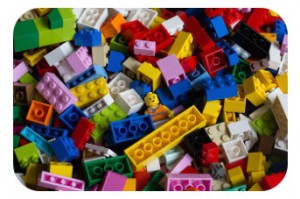 The last decade has been a good one for the Danish company Lego. After surviving a brush with bankruptcy in 2004, the famous toymaker regrouped and pursued an aggressive sales strategy focused on creating popular product lines. The plan worked as brands like Lego Architecture and the Mindstorms series attracted thousands of fans both young and old. By 2010 profits had quadrupled from the same time two years before. The company has since released two hit movies while continuing to sell tens of billions of toy bricks annually.
But after 13 years of constant growth, Lego appears to have finally hit a wall. Weaker demand in markets like North America and Europe caused this year's revenues to drop by 5 percent, coupled with a 3 percent decrease in profits. Representatives from Lego said last month they are now preparing "to reset the company," which includes hiring a new CEO and cutting about 1,400 jobs. Executives say they will get rid of properties that are underperforming in order to focus on successful brands like its Star Wars and Ninjago lines. Lego will also branch out into digital platforms and coding sets, but the company insists that their classic building block toys remain the primary concern. "The brick is the heart of our business," said Chairman Joergen Vig Knudstorp.
Despite this down year, Lego does not appear to be in danger of folding like in 2004. Back then the company was wallowing in $800 million in debt after enjoying 50 years without a loss. And while Lego is once again seeing a years-long streak of positive sales end, it's in a far better position to deal with its problems now than it was more than a decade earlier. Along with reestablishing its place in the North American and European markets, the company plans to expand operations in China in order to meet growing demand. Plus, it's also likely that Lego had reached a limit after expanding for so long and was bound to see sales shrink at some point. "You hit a peak," said Jim Silver, the CEO of toy review site TTPM. "Nothing keeps going up like that." After all, even the most expansive Lego set can only get so large until the bricklayer runs out of room and needs to rebuild.
Questions:
How does Lego plan to "reset" its business after seeing revenue fall for the first time in years?
Do you think Lego's famous toy bricks will remain "the heart" of the business in the long term, or will the company eventually focus on properties like its movies and video games?
Sources: Johnny Davis, "How Lego Clicked: the Super Brand That Reinvented Itself," The Guardian, June 4, 2017; Jan M. Olsen, "Lego Looks Wobbly After Building Itself High," Associated Press, September 5, 2017. Photo by Curtis McHale.