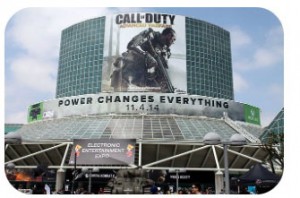 This past summer, more than 68,000 video game fans packed the Los Angeles Convention Center for the Electronic Entertainment Expo (known as E3). For years only industry insiders and media representatives were invited to preview the latest titles and technology at this annual occasion. But in 2017 E3's organizers opened up the convention to the public in order to involve even more people in what many consider to be gaming's top event.
That is unless you live in Brazil. Next week the city of Sao Paulo will welcome 300,000 people for the Brasil Game Show, an E3-like event that has grown rapidly since its founding in 2009. Still, even this massive gathering can't compare to Germany's Gamescom, which attracted 350,000 attendees this year in what many consider to be the world's biggest gaming convention. Asia has its share of enormous video game events, too, with the Tokyo Game Show bringing in 271,000 visitors in 2017. Not only do these popular gatherings put the global appeal of gaming on full display, but they also show how differently the industry operates country by country.
For instance, walk into E3 and you'll likely see titles like Call of Duty or the Battlefield franchise commanding the most attention. That won't necessarily be the case in Brazil, though, where gamers are more focused on free-to-play PC games rather than major console titles. The Asian market has similar tastes but with a greater emphasis on mobile games. This creates an environment where video game companies must focus on individual markets rather than an overall global strategy. The latter method is how Hollywood generally does business: it releases big budget films that have wide appeal in different nations. But with gaming tastes so varied the world over, digital entertainment publishers must deal with the demands of each specific market. "If you look at lists of the most popular games from a given year in each country, you'd be lucky to recognize more than a couple of games in the top 10," said GamesIndustry.Biz editor-in-chief Matthew Handrahan.
Questions:
Why can't video game companies employ the same global strategy that Hollywood uses when it markets movies across the world?
Do you think the global video game market will someday have more unified tastes, or will consumer preferences continue to vary country by country?
Source: Laura Parker, "Where Video Game Conventions Draw 300,000: Not in the U.S.," The New York Times, October 4, 2017. Photo by The Doppelganger.