Since YouTube's founding, the video s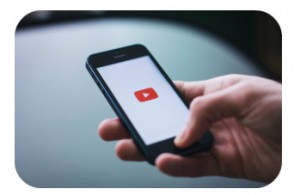 haring site has prided itself on being a platform that anyone can use to express themselves. This concept catapulted the site to instant success and led to a $1.65 billion buyout from Google in 2006. Along with becoming one of the search engine giant's most lucrative advertising outlets, YouTube is also the most valuable video platform on the Internet by far.
Despite this lofty status, though, major advertisers like AT&T, Lyft and Johnson & Johnson have pulled their ads from YouTube over the last month. These companies recently discovered that their spots had been popping up before videos that many people would find objectionable. After all, anyone can upload any clip to YouTube, whether it's a video of child's birthday party or a hateful speech from an extremist group. Lyft, for instance, found out their ads had been playing before videos made by a racist skinhead organization. "This is beyond offensive," said Lyft spokesman Scott Coriell. "As soon as we learned of it, we pulled our advertising on YouTube."

In television advertising, marketers carefully choose which shows they want to pair their ads with. On a sprawling platform like YouTube, however, companies don't have this luxury. The site operates on Google's "programmatic" advertising system that allows marketers to reach specific audiences through automation and algorithms. These advanced techniques are also supposed to identify offensive videos so that ads won't display before them. But with more than 400 hours of video uploaded to YouTube each minute, the system can't possibly flag every crude clip. To combat these problems in the future, YouTube may need to start removing offensive videos entirely. This strategy could be met with hostility from the site's core users, however, who might see it as a betrayal of YouTube's original concept to be an open platform for everybody.
Questions:
Should YouTube start to remove videos it deems offensive in order to please advertisers?
Can YouTube improve its ad placement system so that it won't need to risk alienating users by deleting videos?
Source: Daisuke Wakabayashi and Sapna Maheshwari, "YouTube Advertiser Exodus Highlights Perils of Online Ads," The New York Times, March 23, 2017.