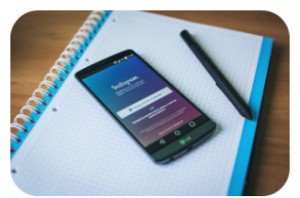 By the end of the year, the photo sharing app Instagram expects to earn $3 billion from ad sales. That's a huge jump from the $60 million the social network made in 2015. In that time, Instagram has collected more than 600 million users, a number bested only by its parent company Facebook. About 8 million of these accounts belong to companies who use the platform primarily for promotion.
Soon, though, some brands will be able to develop closer relationships with the 80 percent of Instagram users who follow a business. Many of these people are more than just passive fans: 120 million users have "visited a website, got directions, called, emailed or direct messaged to learn about a business" through Instagram. To help companies reach out to this engaged userbase, the social network is adding a feature that lets customers book appointments on a brand's page. Instagram wants to demonstrate to companies that its platform can be used to drive genuine business instead of just likes. "When someone books an appointment, that's not a 'like' or a 'follow,' that's actual action," said Instagram vice president of business James Quarles.
Instagram will also provide businesses with improved data and analytics about their social reach. The company even wants to take on Snapchat with its new Stories feature. Still, executives have been careful not to overlap too much with Facebook. "Facebook is a network of friends and family. Things that we shared are really varied like links, photos," Quarles said. "Instagram is only media." Of course, no matter how much Instagram changes in the coming years it will likely remain an important promotional platform for entrepreneurs who want to make a big impression quickly.
Questions:
What sort of businesses will benefit most from Instagram's new appointment booking feature?
Do you think Instagram will convince more companies to increase their presence on the social network?
Sources: Sarah Frier, "Instagram to Let Users Book With Businesses in Challenge to Yelp," Bloomberg BusinessWeek, March 22, 2017; Kerry Flynn, "Instagram Had a Crazy 2016. With 1 Million Advertisers, Here's What's Up in 2017," Mashable, March 22, 2017.