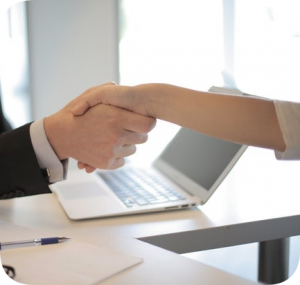 Seeking out qualified employees and then hiring them is a costly process for even the biggest companies, which is why most managers strive to keep their staff around for as long as possible. Sometimes fresh hires don't feel the same way, though, and they leave their new jobs as swiftly as they joined. These "quick quits" are especially prevalent in the current job market where employee turnover remains high. As a result, companies are focusing on a key milestone: a staffer's 90th day on the job. "The first 90 days is almost like an extended interview process by the employee of the company," said L. David Kingsley, chief people officer at the software firm Intercom. "Those are the critical moments where someone is truly deciding."
After that point, experts claim that employees are more likely to stay for the long term. "If you see someone hit the three-month mark, the reality is, they're going to be here for at least a year," said Chipotle's chief people officer Marissa Andrada. That's why a number of firms have started offering training and perks programs early on to encourage staffers to stick around. For example, the heating and air-conditioning company Carrier launched an initiative that pairs recent hires with more experienced "buddies" who teach the basics about the company's manufacturing facilities. Meanwhile, the Minneapolis-based software firm Qumu retooled all of their onboarding procedures around the goal of reducing the number of quick quits. 
Franchisees of large brands like McDonald's and Wendy's are also focusing on the three-month mark, advertising cash bonuses for new hires that become payable after 90 days. In fact, some CVS warehouses grant $1,000 bonuses to workers who stick around for three months. Despite these possible rewards, however, the employee ultimately decides whether or not a company is the right fit for them. "That first 90 days are when you have people that either say, 'This was the best thing I ever did,' or 'I made a mistake because it's not what I thought it was going to be,'" said Annette Reavis, chief people officer at the software company Envoy. 
Questions:
Why are an employee's first 90 days on the job considered to be so important by many modern managers?
Do you think training programs and cash bonuses can convince new hires to stick around at jobs they may not like? Why or why not?
Source: Chip Cutter, "Bosses Swear by the 90-Day Rule to Keep Workers Long Term," The Wall Street Journal, June 25, 2022.