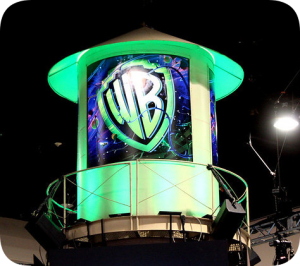 Last year, the movie studio Warner Bros. announced that it was working on a slate of films created specifically for the streaming service HBO Max. Among these titles was Batgirl, whose budget ballooned to more than $90 million after completing most of the film. But rather than release this star-studded adaptation of a DC Comics character, Warner said yesterday that the movie would never stream online nor would it ever appear in theaters. 
Along with ditching Batgirl, the studio also plans to shelve a new Scooby Doo movie that reportedly cost $40 million to produce. The abandonment of these films by Warner shocked Hollywood observers, who could not believe that a major studio would spend so much money then just walk away. According to experts, Warner is pivoting away from streaming titles in order to refocus on theatrical releases, a move that left titles like Batgirl in the lurch. 
In order to make the movie ready for theaters, the studio would need to spend an additional $30 million to $50 million to market it domestically, with tens of millions more allotted for overseas advertising. Warner was not willing to make that additional investment as it sought to cut costs after years of generous spending. The company will likely take a tax write-down on Batgirl, a move that would allow Warner to at least recoup their costs on the balance sheet. Of course, doing so means that the studio could never monetize Batgirl, not even in a sale to another studio. 
Questions:
Why did Warner Bros. recently announce that it would not release Batgirl, even after spending $90 million on the film?
Do you think Warner's decision to shelve Batgirl makes sense for the company? Why or why not?
Sources: Adam B. Vary, "'Batgirl' Film Axed by Warner Bros., Won't Be Released on Any Platform," Variety, August 2, 2022; Adam B. Vary, Brent Lang, "Why Warner Bros. Killed 'Batgirl': Inside the Decision Not to Release the DC Movie," Variety, August 2, 2022. Photo by Gage Skidmore.