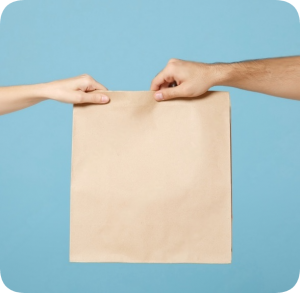 The YouTube star Jimmy Donaldson, better known as MrBeast, is the video-sharing platform's most popular creator, boasting more than 172 million subscribers and counting. Donaldson has parlayed his massive success on YouTube into numerous other businesses, including food brands like the snack line Feastables and MrBeast Burger. He co-founded the latter in 2020 after partnering with Virtual Dining Concepts, a company that specializes in serving food through "ghost kitchens." These ventures take up residence in the kitchens of established restaurants but prepare food that is available exclusively through online storefronts. 
MrBeast Burger started out strong, selling 1 million burgers in its first three months. By 2022, the brand signed up more than 1,700 participating restaurants to serve as ghost kitchens. Although things looked good on the balance sheet, online chatter about MrBeast Burger's offerings told a different story. Customers posted thousands of negative reviews about the brand, declaring its sandwiches "disgusting," "revolting" and "inedible." Bad feedback like this caused Donaldson to sue Virtual Dining Concepts for breach of contract on Monday, claiming that his partner "was more focused on rapidly expanding the business as a way to pitch the virtual restaurant model to other celebrities for its own benefit." 
The suit says Donaldson's reputation has been so damaged by MrBeast Burger that his contract should be immediately nullified. Included in the complaint are thousands of online reactions to the brand's food, including screenshots of uncooked chicken and beef that was allegedly served to customers. According to the lawsuit, people received orders that were "delivered late, in unbranded packaging, fail to include the ordered items, and in some instances, were inedible." In response, Virtual Dining Concepts accused Donaldson of "bullying tactics" and called his suit "ill-advised and meritless." Still, only time will tell if MrBeast Burger will continue to haunt American ghost kitchens or if Donaldson's suit will make them vanish entirely.
Questions:
What sort of risks do influencers like MrBeast face when they partner with outside companies to create food brands? 
Do you think MrBeast's lawsuit against Virtual Dining Concepts will succeed? Why or why not?
Sources: Kalhan Rosenblatt, "MrBeast Sues His Food Delivery Partner Over 'Low Quality' Food," NBC News, July 31, 2023; Lucas Shaw, "MrBeast Sues His Food Delivery Partner Over 'Inedible' Burgers," Bloomberg, July 31, 2023; Ben Coley, "Virtual Dining Concepts: MrBeast 'Elevated Greed Over the Truth' in Lawsuit," QSR, August 1, 2023.