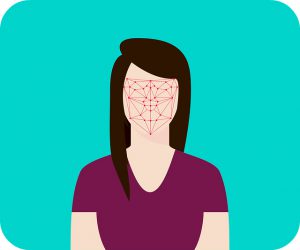 In 2013 the photo sharing app Ever launched with the slogan "Make memories" as it invited people to store their pictures on the startup's cloud-based platform. Millions of users took the company up on its offer and shared their "best moments" on Ever over the years. According to a recent report from NBC News, however, Ever's sentimental marketing doesn't mention a key part of its business plan. All photos stored on the app are used by the company to develop facial recognition technology that can then be sold on to other organizations including law enforcement and the military.
To make matters worse, Ever never told its userbase of millions that it had pivoted into the lucrative world of surveillance. "This looks like an egregious violation of people's privacy," said civil liberties attorney Jacob Snow. "They are taking images of people's families, photos from a private photo app, and using it to build surveillance technology. That's hugely concerning." Ever's CEO Doug Agley disputes this interpretation, though, claiming that the company does not share photos or any identifying information with clients. Instead, Ever uses the billions of photos shared on the app to improve its facial recognition algorithms which are then sold commercially.
The company also recently updated its privacy policy to include more information about Ever AI, its facial recognition spinoff. Ever AI's website encourages clients to use its technology "to provide your citizens and law enforcement personnel with the highest degree of protection from crime, violence and injustice." But while Ever seems to be confident in the accuracy of its tech, a number of experts insist that facial recognition should not be fully trusted just yet. For instance, a recent pilot program by New York's Metropolitan Transit Authority placed facial recognition cameras over a highway. The test ended with a zero percent success rate.
Questions:
Should companies like Ever be able to develop facial recognition technology with photos shared by its users? Why or why not?
Do you trust facial recognition technology?
Sources: Paul Berger, "MTA's Initial Foray Into Facial Recognition at High Speed Is a Bust," The Wall Street Journal, April 7, 2019; Olivia Solon and Cyrus Farivar, "Millions of People Uploaded Photos to the Ever App. Then the Company Used Them to Develop Facial Recognition Tools," NBC News, May 9, 2019.